Average lunch for two $51 - $100
Average restaurant meal for two $51 - $100
Mister D
47 Tennyson Street,
Napier
, Hawke's Bay
The diversity of Mister D's clientele confirms the forward-thinking fare served in this sleek, modern eatery with open kitchen, cafe vibe and rock "n"roll attitude.

Chef owner named the bistro after "Dancing with Mister D", a song on the Rolling Stones album Goat's Head Soup.

He blends refined European technique with clever combinations, turning out dishes that, to quote another Stones tune, are "like a rainbow".

The culinary playlist gets edgier with Mister D's warm doughnut served with three syringes filled with chocolate, jelly or custard. Inject into the doughnut and wait for the euphoria.

One punk icon's degenerate lifestyle is another chef's inspiration it seems. In brief, this is casual dining cleverly delivered.

We do apply a 12.5% surcharge on public holidays.
Cafe Information
Useful Info...
Capacity
We can host a group of up to 100 people
Other things...
Also
Private Functions
We have a bar
Take a look...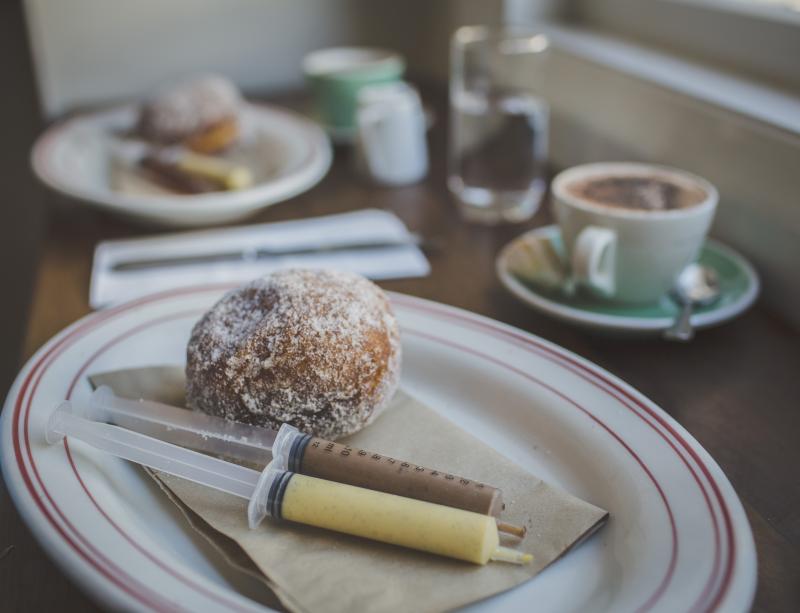 Donuts at Mister D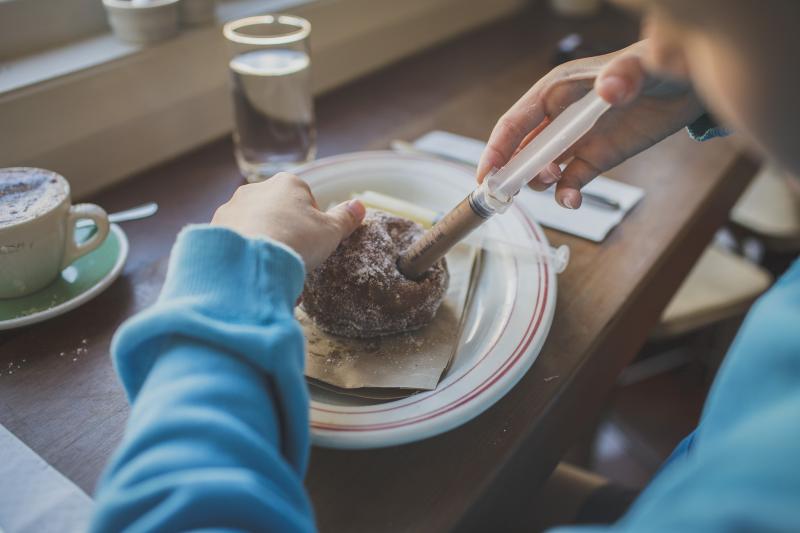 Injecting donuts at Mister D!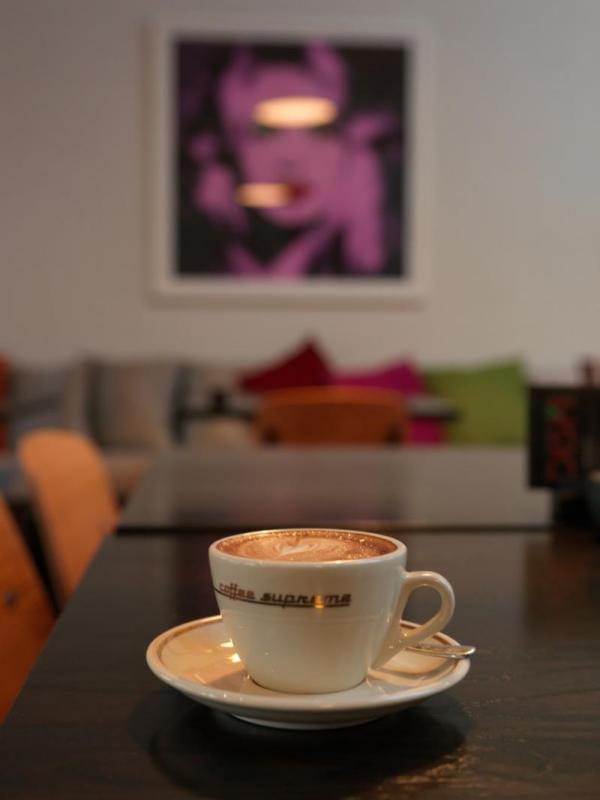 Supreme Coffee at Mister D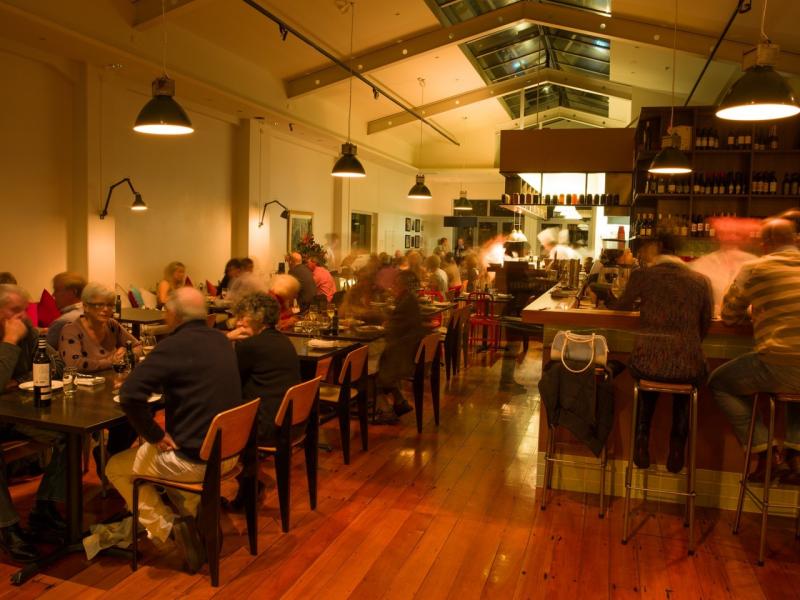 Dining at Mister D
We are Open
Opening Hours
Public Holiday Hours
View Hours
Surcharge : Yes
47 Tennyson Street
Napier
Hawke's Bay
New Zealand
06 835 5022
http://www.misterd.co.nz/