Rainy day activities in Hawke's Bay
When rain spoils your outdoor plans for the family, there's no need to despair – Hawke's Bay has plenty of inside activities to keep you and the kids entertained.
Test your mind and your patience with Enigma Escape Rooms. Mysteries, puzzles, locks, crime, magic tricks are just a few elements you will find in these escape rooms. Get your team together, decipher the clues, solve the puzzles, and accomplish the tasks set to escape! Will you make it out in time?
Hawke's Bay's museum of technology actually encourages children (and adults!) to interact with its collection, so you can be sure the kids will have a ball of a time. Note, it's only open Monday, Wednesday, Friday and Saturday mornings, so plan to start your day here. 
An icon of Havelock North, the Arataki Honey Visitor Centre lets visitors explore the world of bees and honey, with free tours, live bee displays, and free honey tasting. It's also got one of Hawke's Bay's best range of gifts.
It's chocolate. Enough said. But to elaborate just a little, there's a chocolate shop (which smells divine), you can watch chocolates being made, there's a chocolate museum which offers guided tours and, to top it all off, there's an on-site cafe serving all delicious, freshly-made fare.
National Aquarium of New Zealand
Whether you're intrigued by teeth (sharks, alligators and piranhas), cuteness (penguins, kiwi and turtles) or mystery (octopus, catfish and sea anemone), the National Aquarium has something for everyone. Be sure to check out the feeding times for an extra special experience.
If you're already in the Wairoa District, or fancy a road trip north, you can't go wrong with a soak at Morere Hot Springs. There's public and private pools to choose from, as well as forest walks among the dense Morere Scenic Reserve. You'll already be wet so the rain won't be a concern.
Hawke's Bay libraries
Find a quiet corner at the local library and enjoy some reading. You find them conveniently located in Napier and Taradale, Hastings, Havelock North and Flaxmere, Wairoa and Central Hawke's Bay.
Or just brave the elements!
We're pretty sure the kids won't mind getting wet. So grab a jacket and gumboots, and embrace the weather. Here's four reasons for getting outside in the rain:
- the lines at outdoor activities are way shorter than for the inside activities
- sneakily splashing someone else in a puddle never gets old
- you'll have the beach, playground or short walk to yourself
- playing in the rain pretty much guarantees end-of-day Milo/hot chocolate for everyone
Take a look...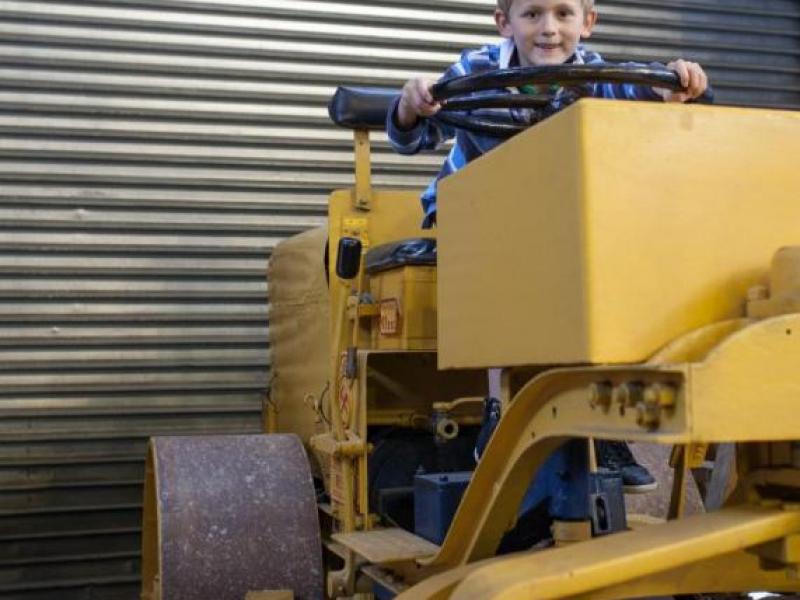 The Faraday Centre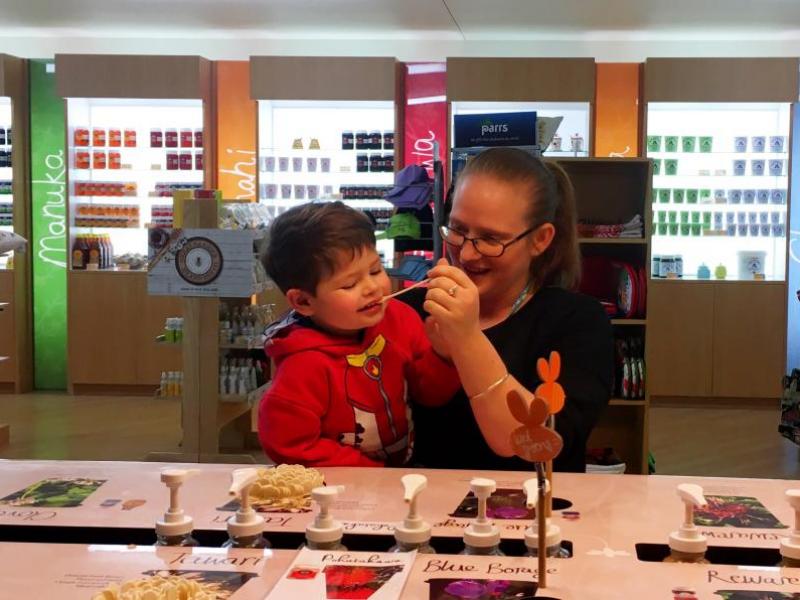 Honey Tasting at Arataki Honey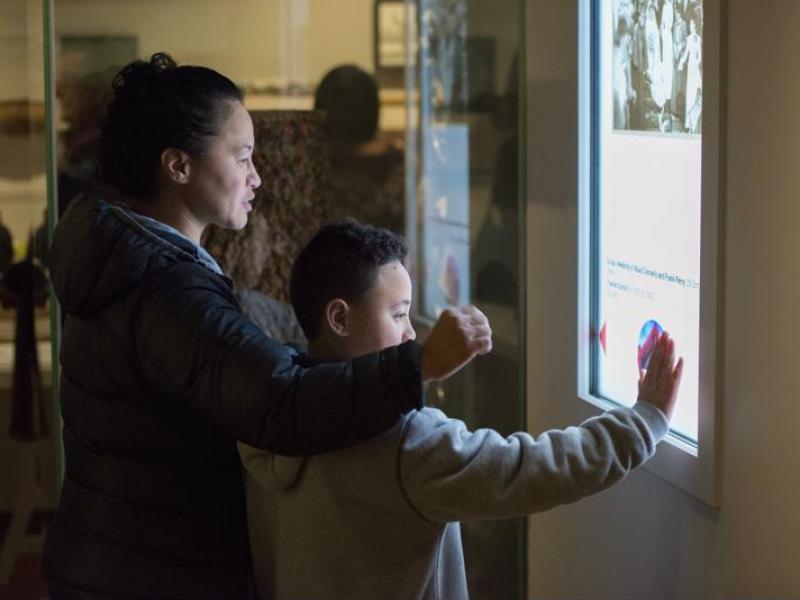 MTG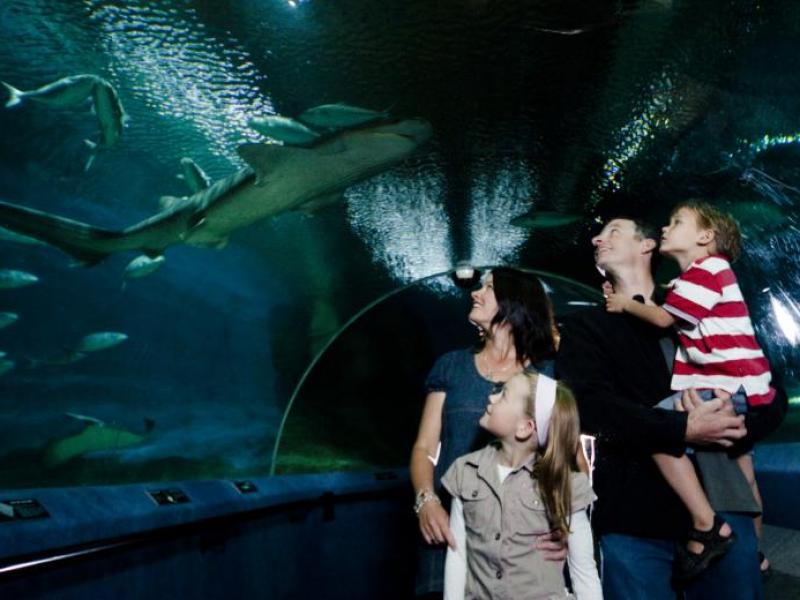 National Aquarium of New Zealand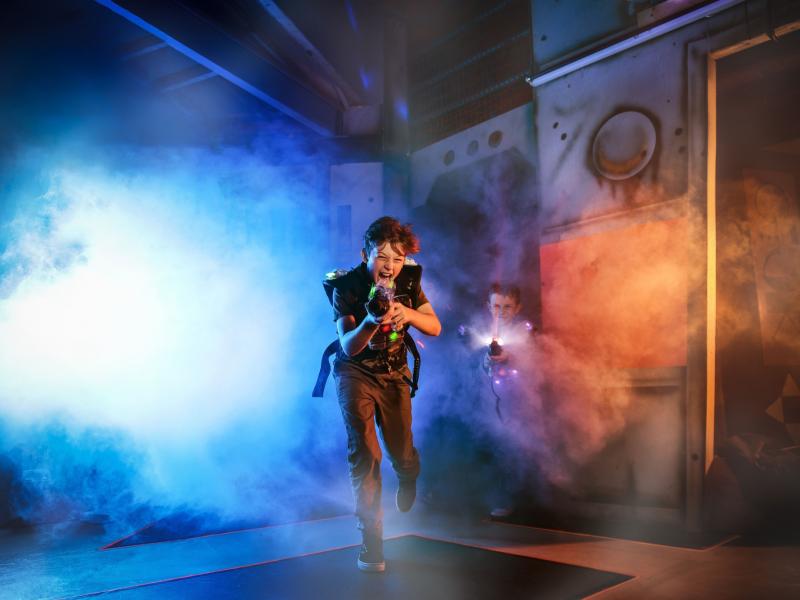 Laserforce