Danny Dangerously's - The B*stard's Back Summer Tour
11 Shakespeare Rd, Napier
After successfully testing the waters with a show, notorious 80's Glam Metal has-been, Danny Dangerously, is embarking on a disjointed, and chaotic series of dates around New Zealand this summer…

Pending any arrests for disorderly behaviour, more dates will be announced as the tour progresses!
Lock up your wives, aunties, and appropriately aged MILFs:

Tradewinds Touring Hesitantly Presents:

Danny Dangerously: The Bastard's Back Summer Tour


After his near-death experience, having almost choked on a stripper… the 80's most notorious glam metal has-been, and self-proclaimed champion of Gen-X debauchery, makes his dubious return to the stage, ruining all your favourite classic rock tracks!

Featuring songs from, Bon Jovi, G'n'R, Journey, Toto, Thin Lizzy, David Lee Roth, Europe, Van Halen and many more classics from the greatest era of guitar-driven rock music!

Presale $15, VIP $25 from Eventfinda.
Door sales $20
$15 if wearing an 80's costume!

- VIP ticket includes signed poster, and limited edition guitar pick. Limited to 10 people.


Born in Austin, Texas and raised in Kansas City, Missouri, Danny was a mega rockstar in the '80s.
Until the fateful night in 1988 when his jealous manager lured him to a cryogenic facility where he had him frozen in liquid cocaine.

After a series of misadventures including the closure of the cryo facility, and becoming part of a rock'n'roll memorabilia collection, Danny was accidentally thawed out in 2012, looking exactly the same as he had at the peak of his career, but strangely convinced that he had written all the greatest rock songs of the era.

After a series of successful shows over the next few years, by 2016 he was back to his old partying ways, and in a bizarre moment of confusion whilst preparing to do a line of cocaine off a stripper, he attempted to snort a line of strippers off the cocaine, resulting in his near-death experience… fearful that he may end up actually doing something far worse, he was put back into cryogenic suspension… until now!

(Disclaimer: all drugs mentioned in the above statement are purely fictitious and for comedic narrative effect… Danny does not condone abuse of drugs or alcohol… even though he thinks they're awesome.)

A few notable things Danny has actually done… for real.

- Multiple sold-out shows and tours through NZ, Australia, and the US.
- Sold out shows in Las Vegas, Nevada 2014
- Guest performer at Burlesque Hall of Fame and Miss Exotic World Pageant 2014.
- Headline act NZ Tattoo Expo 2015
- Headline act Brutalitees Birthday Bash 2015
- NZ support act for Buckcherry (USA) 2016
- He's probably done your mom too… but we can't 100% confirm it!
Take a look around...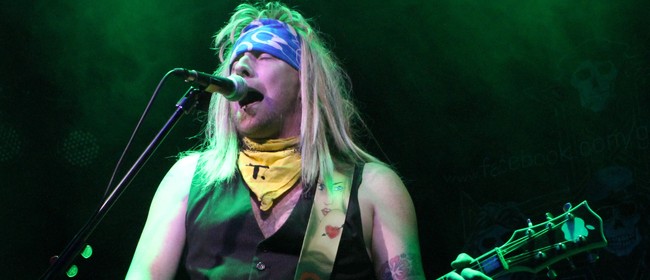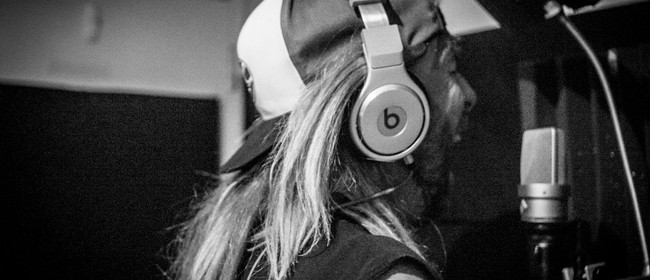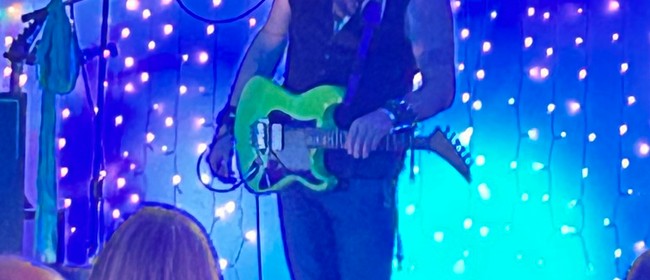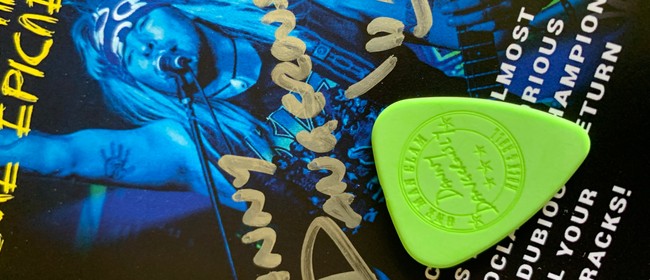 When
Fri 29th Dec 2023, 9:00pm
Where
The Cabana, Napier, Hawke's Bay / Gisborne
11 Shakespeare Rd, Napier
Buy Tickets