Gannet Safaris Overland
Cape Kidnappers is the largest most accessible mainland gannet colony in the world. The 20,000 gannets at the Cape are members of the Booby family, with distinctive black eye markings and a pale gold crown.

Gannet Safaris has been guiding visitors over Cape Kidnappers for in excess of 50 years. It is the only tour which drives you to within metres of the remarkable gannets – no walking is required.

Ride in style and comfort over picturesque Cape Kidnappers Station in air-conditioned 4 x 4 vehicles – traversing riverbeds, broad rolling pastures, through stands of native bush, steep gullies - all with breath-taking views. There is an en route stop at a spectacular cliff top with panoramic views of Hawke Bay right across to the Mahia Peninsula. The amazing geology of the area can also be taken in.

The 36km, three-hour trip includes commentary by your tour guide on the farming operation of Cape Kidnappers Station and forest, the bird sanctuary, and an introduction to the gannets.

Season: 1st September - 30th April

Tour Information
Tour Information...
Tour Duration
3 hours Hours
Est. Age Range
all ages - no walking required
We Welcome
Families with children are welcome.
Fitness Level
Easy
Please Bring
Warm clothes, covered shoes, camera - amazing photo opportunities!
Cycling Information
Walking & Hiking Information
Sports & Adventure Information
Take a look...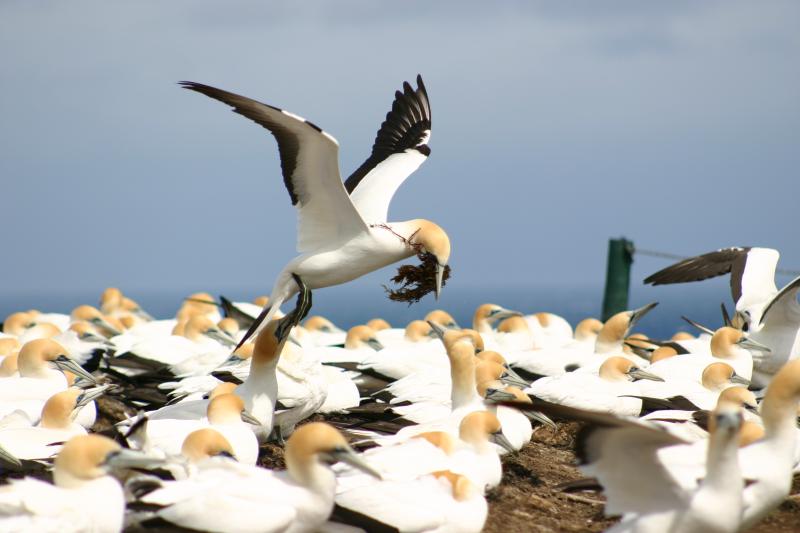 Gannets landing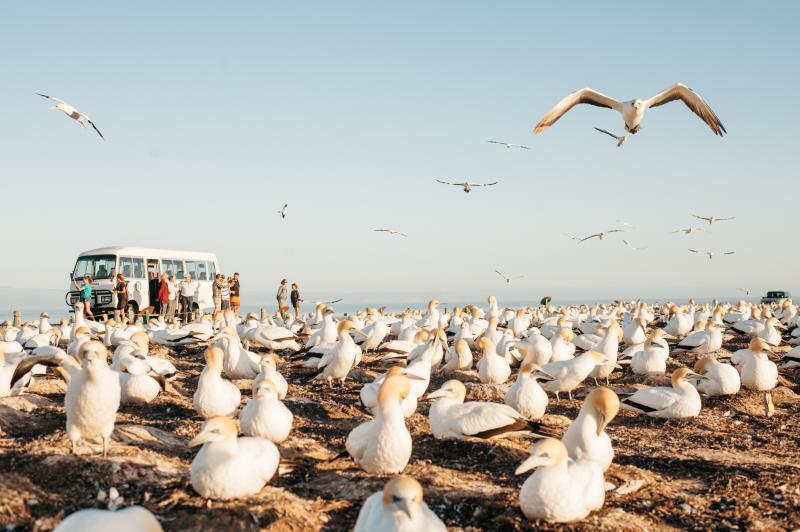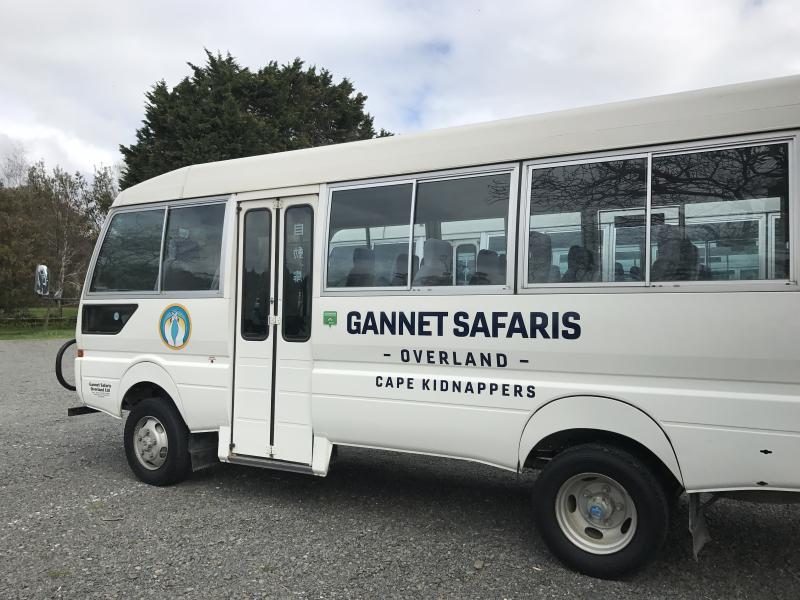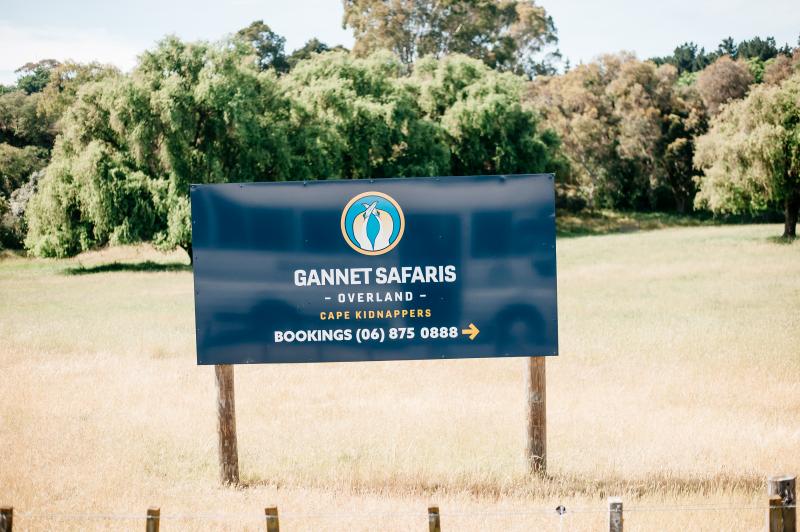 Our season is from 1st September until 31st April,
Tours are every day 9.30am and 1.30pm except Christmas day.