Tukituki Trail, Central Hawke's Bay
The Tukituki Trails are dual-purpose limestone tracks on the banks of the Tukituki River between the towns of Waipukurau and Waipawa in Central Hawke's Bay. This popular trails network offers a range of cycling options.
Russell Park to old swing bridge site (10km)
The trail incorporates a stretch of 11km limestone trailing out to the east from Russell Park. Along the way, mountain bike tracks run alongside the limestone cycling trails in the Tukituki River berm. Weaving in the shade of the willow trees this grade 2 track is a great introduction to mountain biking. Take the kids and have a go at each obstacle at your own pace or speed through and enjoy the challenge of this well-maintained track. Though it is mostly flat, the track has been engineered to offer a range of obstacles from sharp banked turns, tight twists, a few small bridges and a jump or two for the more experienced mountain biker. 
Lindsay Road Carpark to Tapairu Road (11km)
From the carpark, continue east on the northern side of the river. The Limestone trail join up with the road which will take you all the way to Waipawa Township.
Lindsay Bush (5km)
From Russell park cross the road bridge and head west along the limestone trails on the north side of the river berm. With river berm on one side and farmland on the other this easy 5km track takes you all the way to Lindsay's Bush, a great example of native remnant bush on the outskirts of Waipukurau town. 
Pukeora Loop (18km)
From Russell Park, head west along the limestone trails on the south side of the river berm. Cruising along this easy riding track will take you past paddocks and countryside scenery, meeting Pukeora Hill in your view. Here you will meet two bridges to create a loop, trailing back along past Lindsay Bush and back to the Lindsay Road carpark. (Please note that due to flooding, the bridges and loop trail may be temporarily closed).
Check out the updates on Tukitukitrail.com
Trail Updates
Due to recent flooding, the Tarewa Bridge, more commonly known as the 'swing bridge' has washed away and no longer exists. 
- The trails from Pukeora to the old Swing Bridge site are open.
- The limestone trail from Lindsay Bush through to Tapairu Road is open.
- The trail from Ashcott Road to Black Creek is closed.
- The Gum Tree Mountain Bike Park is open.
- All river berms are closed.
Take a look...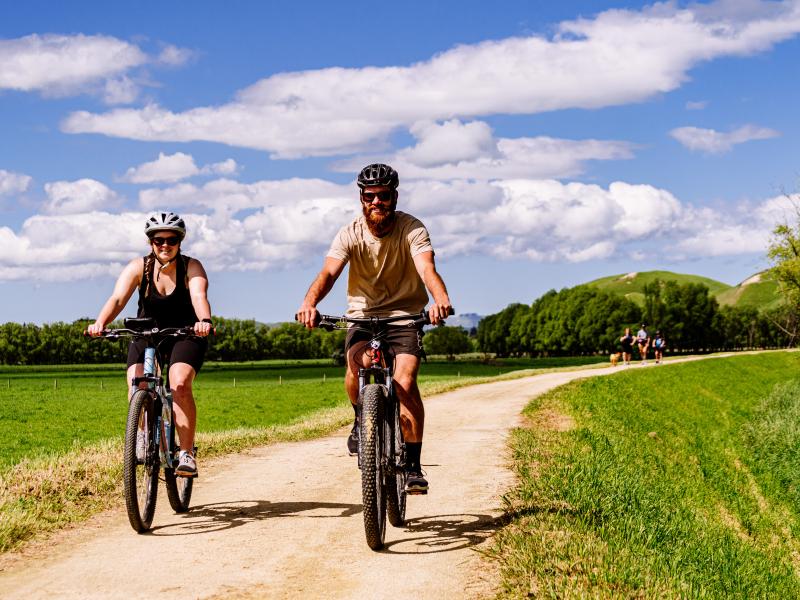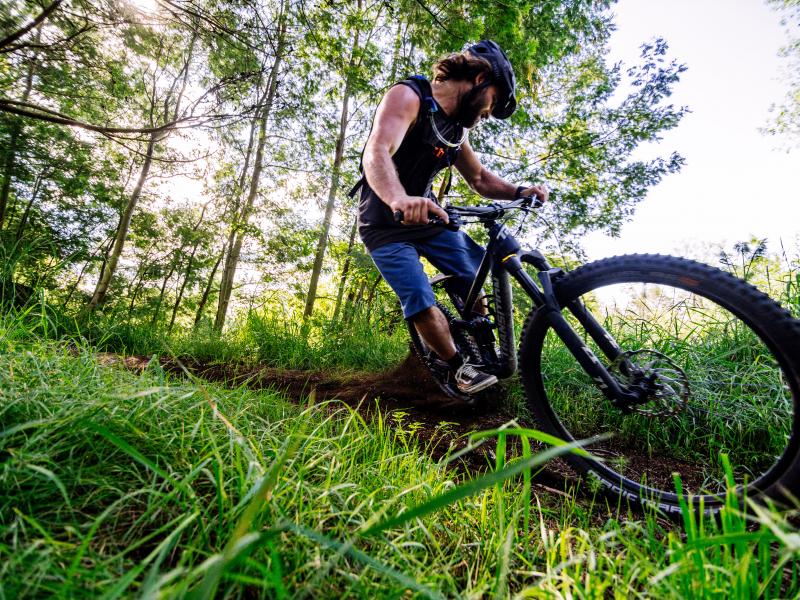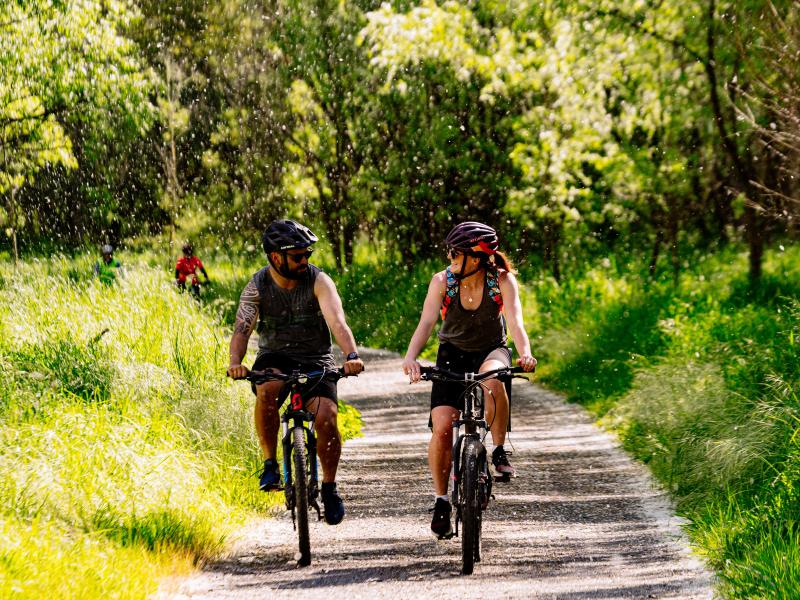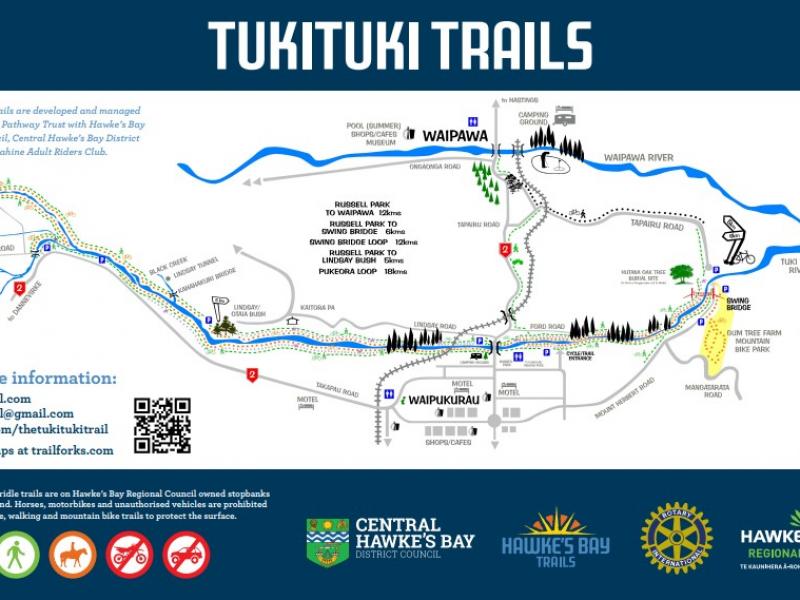 Tukituki Trail Map