Linden Estate Winery and Valley d'Vine Restaurant
Linden Estate enjoys the warm climate of Hawkes Bay, New Zealand's most versatile wine growing region. We are situated 15 minutes north of Napier, in Eskdale. Linden Estate is the first winery as you arrive into Hawkes Bay from Taupo, and the ideal place to begin your wine tasting experience.
Our cellar door is elevated above the surrounding vines, providing a wonderful vista across the valley floor to the wooded hills in the background. For the visitor, Linden Estate Winery offers unique wines, beautiful views and approachable staff who would love you to come and enjoy a tasting experience of some of the Bays quality wines.
We are Closed
Opening Hours
Public Holiday Hours
View Hours
Surcharge : No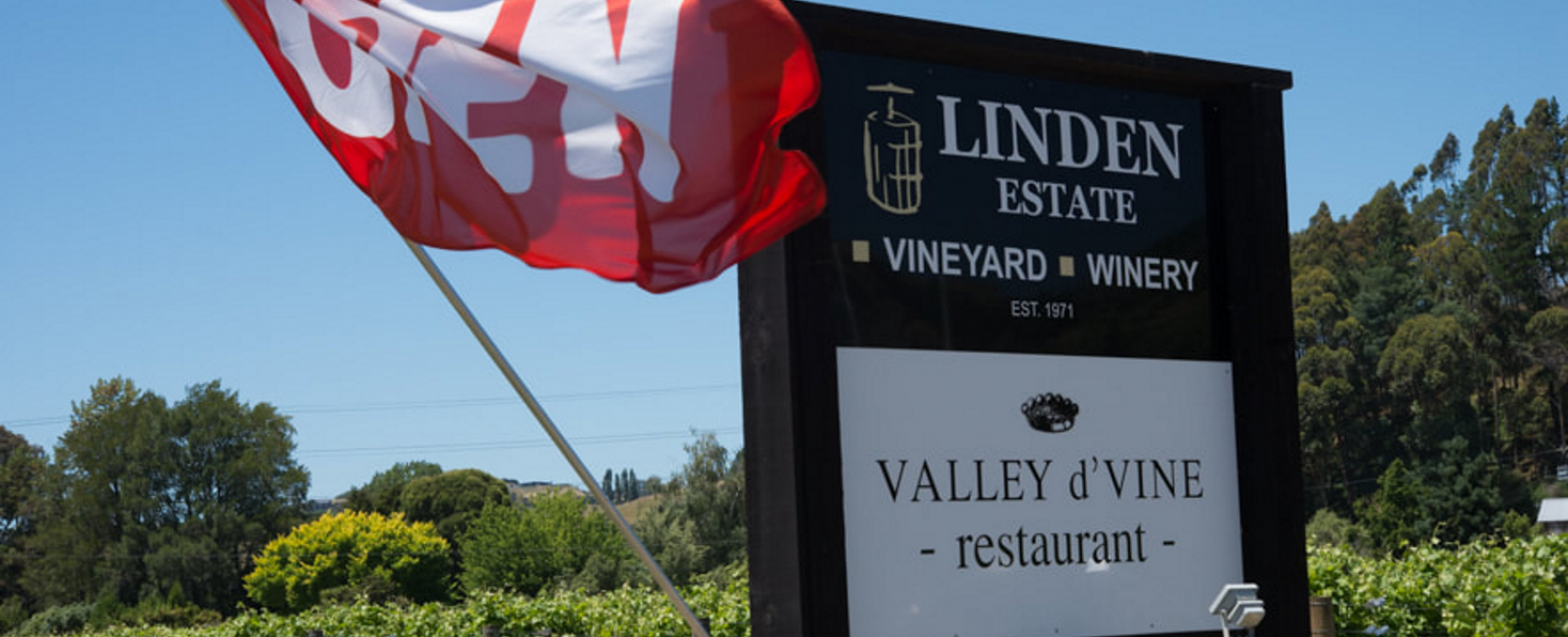 347 SH5, Esk Valley
Napier
Hawke's Bay
New Zealand
+64 6 8366806
http://www.lindenestatewinery.co.nz/