7 things not to miss in Hawke's Bay
We wish we could have spent longer here, but here are our thoughts on 7 of the best things to do in Hawke's Bay.
There's something extremely special about watching the sun rise up from the ocean.
It's always a struggle when the alarm goes off to get up and out for a sunrise, but we are so glad we did for this one at Ocean Beach. The colours were mesmerising, and the view stunning in every direction. There wasn't anyone else around so we had the whole gorgeous scene to ourselves.
If you're looking for some beach time you can't go past Waimarama Beach. It seemed to stretch for miles and there was hardly anyone else around. Great for a dip, a stroll or simply to sit and watch the rolling waves. 
I'm not going to lie, the water is cool to say the least, but it was definitely invigorating. It's a gorgeous spot, just a five minute walk from the car park.
Going pretty early in the morning will likely ensure that you have the whole pool to yourself. It was a magical spot to spend the morning.
4. Take a walk amongst giants at The Big Redwood Forest
There is just something about spending time amongst these gigantic trees that feels very special. They seem to rise right into the heavens. It's a truly wonderful spot to get out into nature.
The trees can be accessed on the Redwood circuit walk at Te Mata Park. It's an easy 2.7km trail from Te Mata Park Main Gates Car Park, a high reward for such little effort.
This walk really blew us away. I had been feeling a little sluggish 8 weeks into our 9 Great Walks of New Zealand in 9 weeks challenge, but the views on this track really blew me away. I was so glad we made the effort to do it. We walked the 5.4km Giants Circuit (elevation 357m) and it wound it's way around the peak, through beautiful forest, and then up to the summit of Te Mata.
The final climb is fairly steep, but the views are so extraordinary that you could be forgiven for stopping multiple times. It's now one of our favourite day walks in New Zealand.
If you don't feel like hiking you can drive to the peak for some incredible views. We'd recommend coming for sunset to get some truly spectacular photos.
So this is what the area is famous for and I think you could spend a week sampling the local delights. There are so many wineries that deserve a mention but we particularly enjoyed Black Barn Vineyards.
The wine tasting is complimentary and all were delicious. There is also a gorgeous restaurant at the back, where you can sit under a canopy of vines. Bliss on a warm day. There are plenty of other vineyards nearby if you want to sample several, the view from Craggy Range Winery was incredible! 
7. Hike the Lake Waikaremoana Track, one of the nine Great Walks of New Zealand
If you are looking for the quietest of the nine Great Walks of New Zealand then you have found it in Lake Waikaremoana. We have been lucky enough to hike all nine and we barely saw another soul on this track. The lake itself is particularly pretty on a sunny day and the walk provides plenty of spectacular views.
The forest is some of the most beautiful we have walked in and it feels like you've been given a starring role in The Lord of the Rings. Whilst the entire trail is 46km, you can use the water taxi services to access parts as shorter day hikes if you prefer.
Or take a full day hike up to Panekire Bluff (18km return) and check out the view from Bald Knob, you won't even need a water taxi for this one, as you can drive right up to the trail head.
Take a look...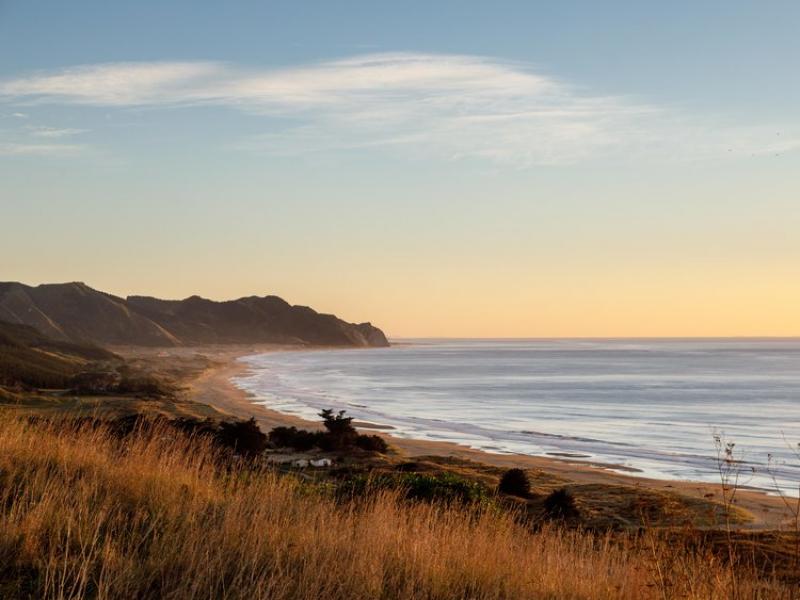 Ocean Beach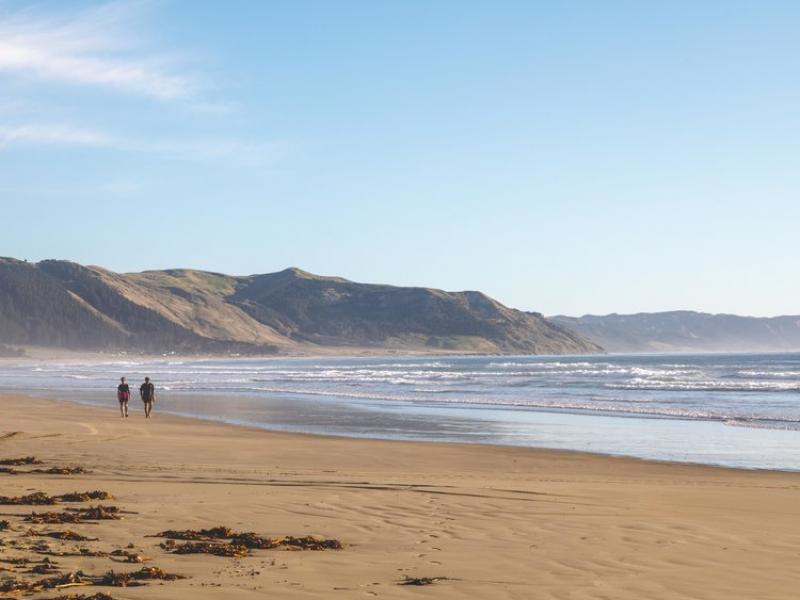 Waimarama Beach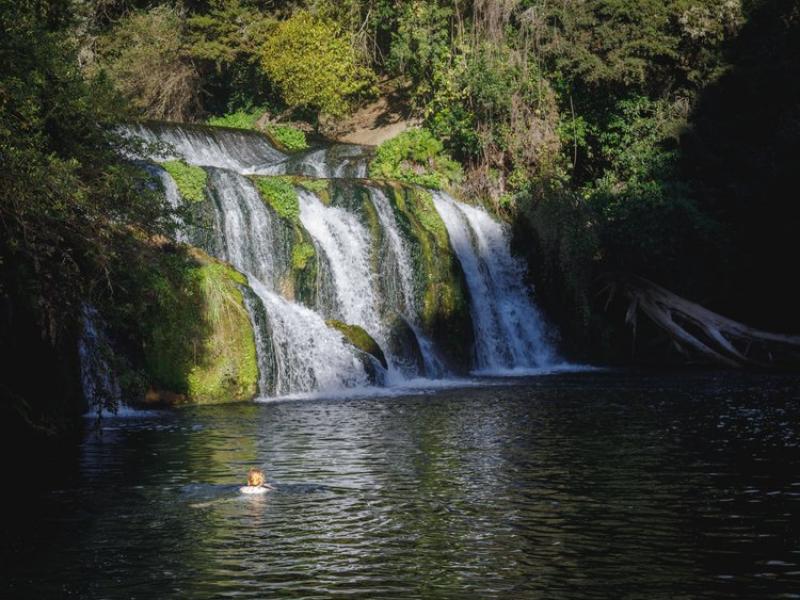 Swim at Maraetotara Falls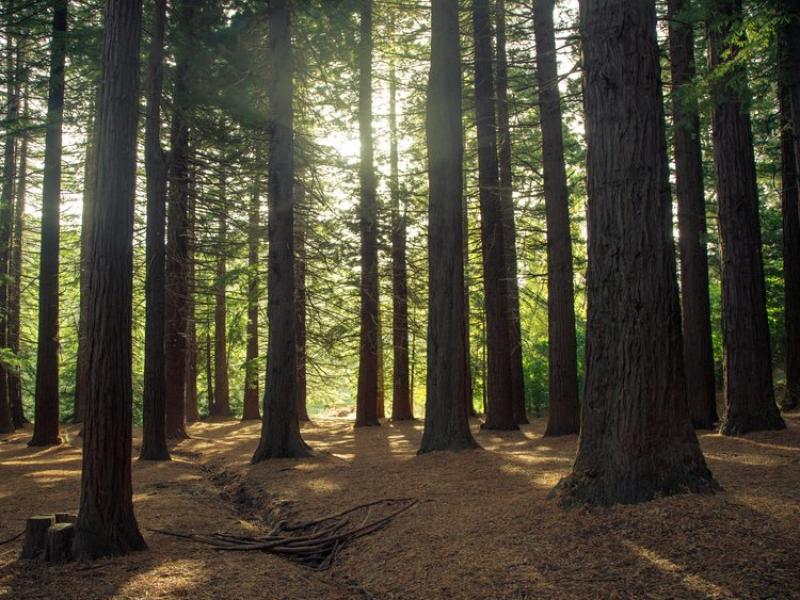 The Redwoods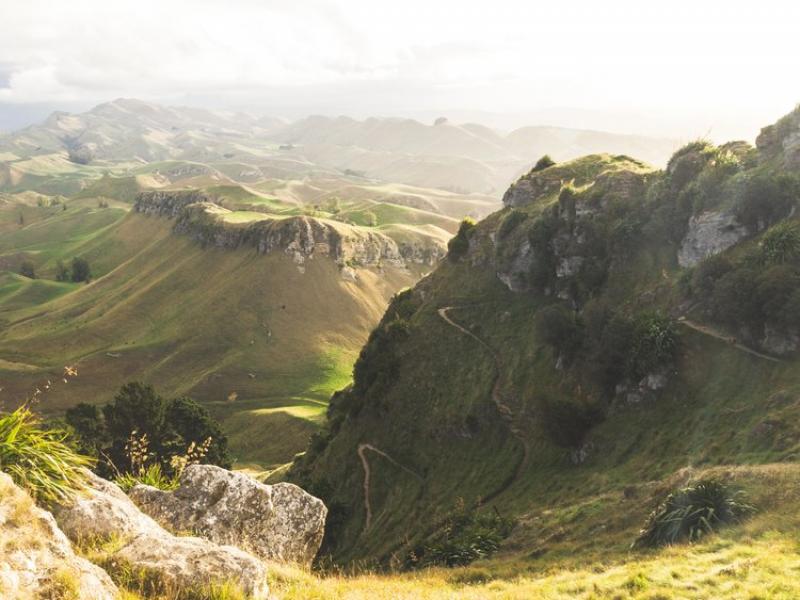 Hike Te Mata Peak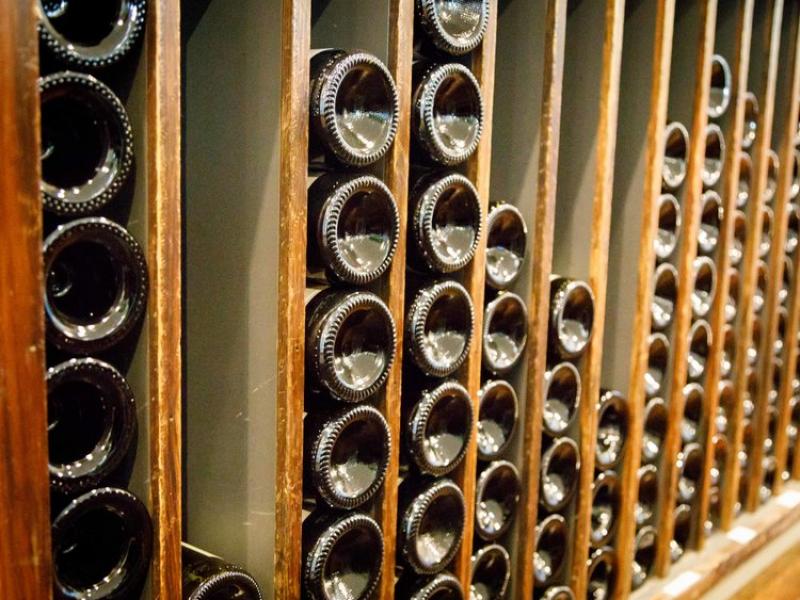 Wine Tasting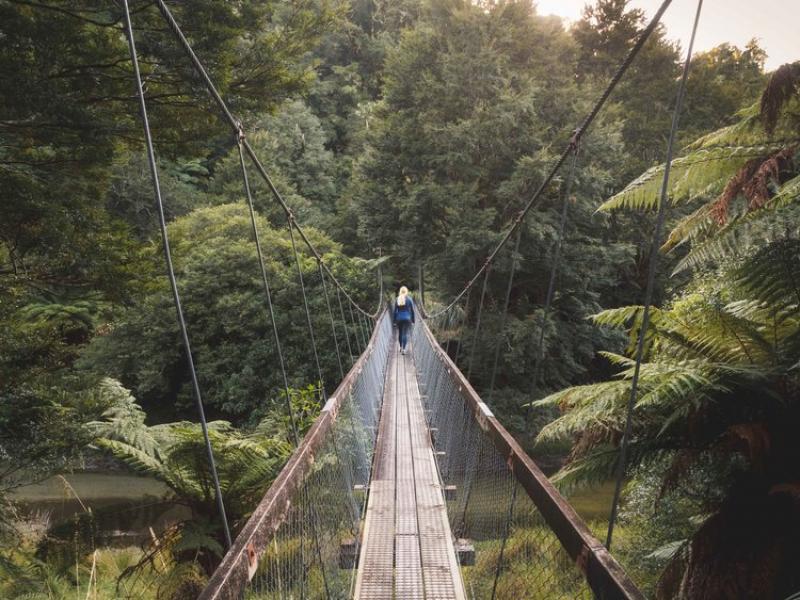 Lake Waikaremoana
Words & Photography by
Joe Bird & Cat Smith
Walk My World
Cat and Joe, originally from the UK, both caught the travel bug on solo trips in 2003 and have been hopelessly addicted ever since.
In February 2018, they embarked on their greatest hiking challenge yet: the 9 Great Walks of New Zealand in 9 Weeks including Lake Waikaremoana!