Gannet Beach Adventures
Gannet Beach Adventures has a long history of providing tours on a spectacular stretch of the Hawke's Bay coastline, on vintage tractors & trailers to the world's largest mainland gannet colony at Cape Kidnappers. With 20,000+ birds at peak time, the colonies are always abuzz with activity. Get up close and personal with these incredible birds - watch them soar gracefully, greet and preen each other, and marvel at the beautiful markings of one of the most stunning seabirds on the planet. But we are not just about the birds! The fascinating geological features of the area will amaze both young & old - see ancient fossils, view earthquake faultlines and breathtaking gullies - you don't have to be a geologist to enjoy this! Come and walk the sands of Cape Kidnappers with us!  (Note: Our tour operates in an outdoor environment that is always changing, where there are inherent risks and where conditions can change quickly.  The tour route can be subject to unpredictable slips, rockfalls, rough and rugged terrain and other naturally occurring hazards).
Take a look...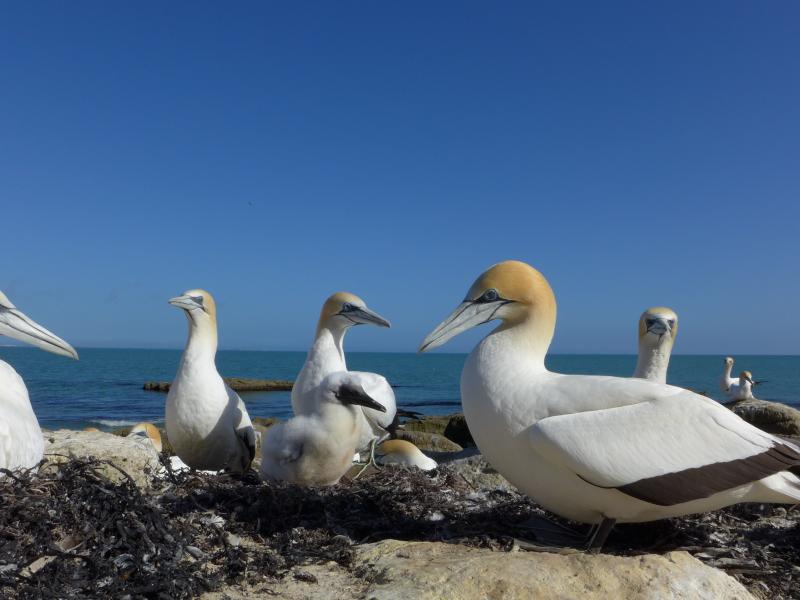 Adorable chicks!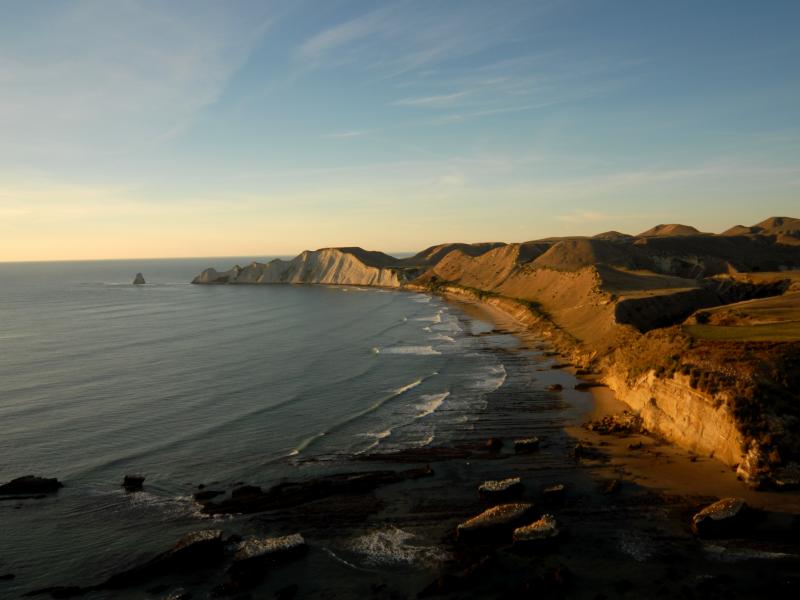 Black Reef and Cape Kidnappers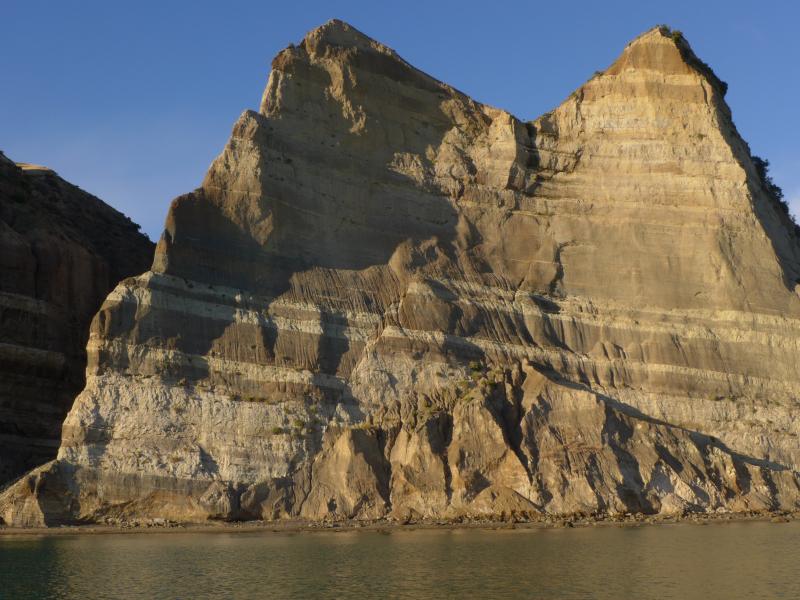 You don't have to be a geologist to enjoy this!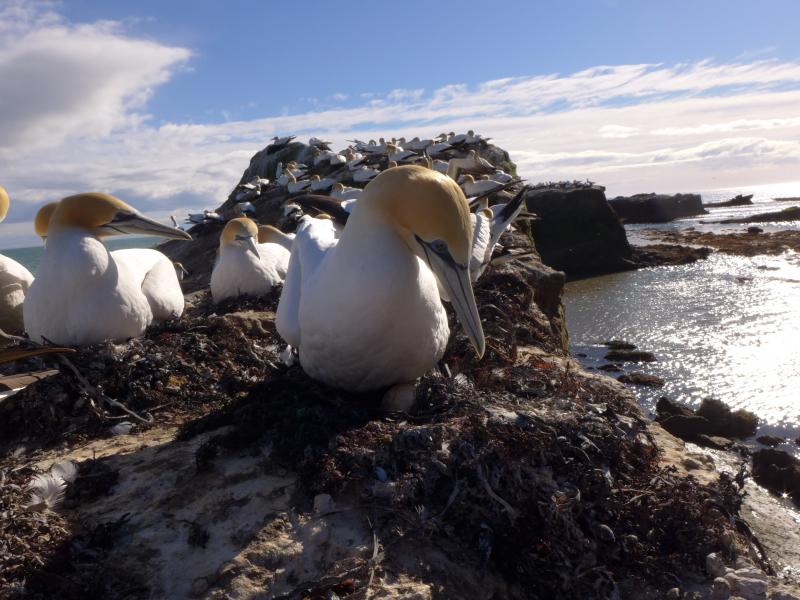 View these gannets from your trailer seat!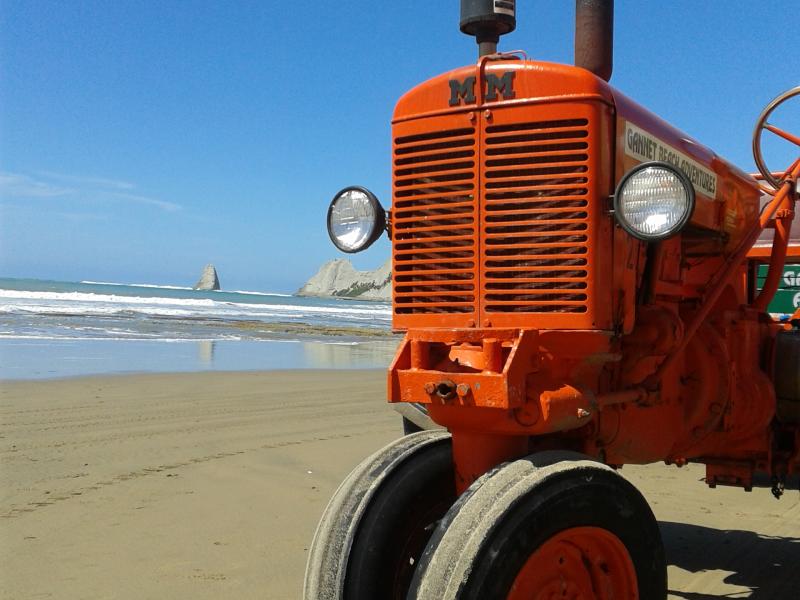 One of our vintage tractors on the job
Tour Information...
Tour Duration
4 Hours
Est. Age Range
Suitable for all ages
Please Bring
Warm clothes, water, snacks, sunhat, sunscreen and wear comfortable walking shoes.
Tour Days & Times
Tours are running as per schedule until April 2021
As we are tide dependent, daily departure times vary - to check out our departure schedule click here.
To book a tour, click here.
Bookings are essential.