Russell Park
Russell Park is an exciting outdoor space with lots of fun activities and big open spaces, the perfect place to enjoy some family fun.
The Park is home to a big colourful playground, heated indoor pool complex, scooter and bike tracks as well as a popular skate park, great for all ages. There is also lots of green spaces to burn some energy, shade and seating areas. In summer, the park's Splash Pad comes to life with lots of water play areas for the kids.
Russell Park sits on the edge of the Tuki Tuki River Trails so you can adventure further if you feel like a walk or cycling along the Trails,
There is plenty of parking and accessible toilets. The Russell Park complex now also includes an all-weather turf and new netball courts.
Russell Park is located on River Terrace, on the edge of Waipukurau. You can easily spot it as your drive into Waipukurau over the bridge from the North on your left hand side.
Top Tip
If it's a hot summer's day we recommend you bring a change of clothes for the kids and even yourself - the Splash Pad is a lot of fun!
Take a look...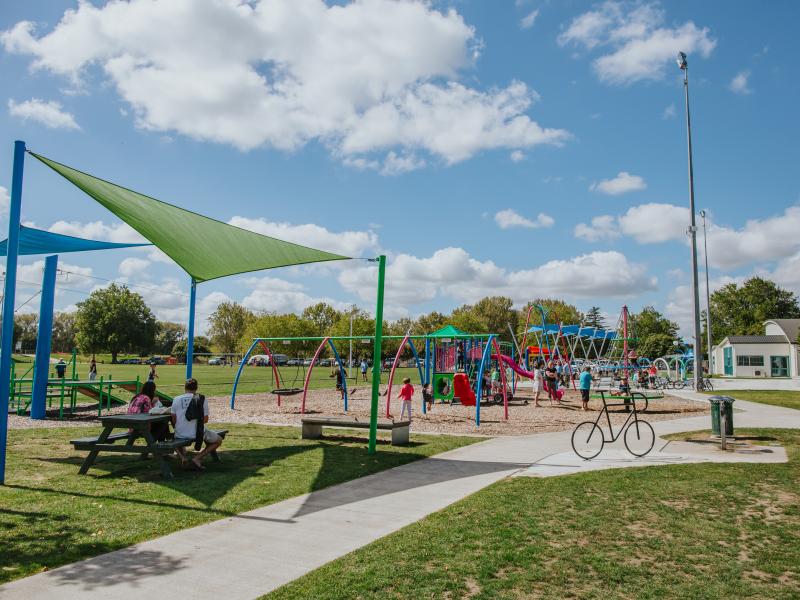 Russell Park Playground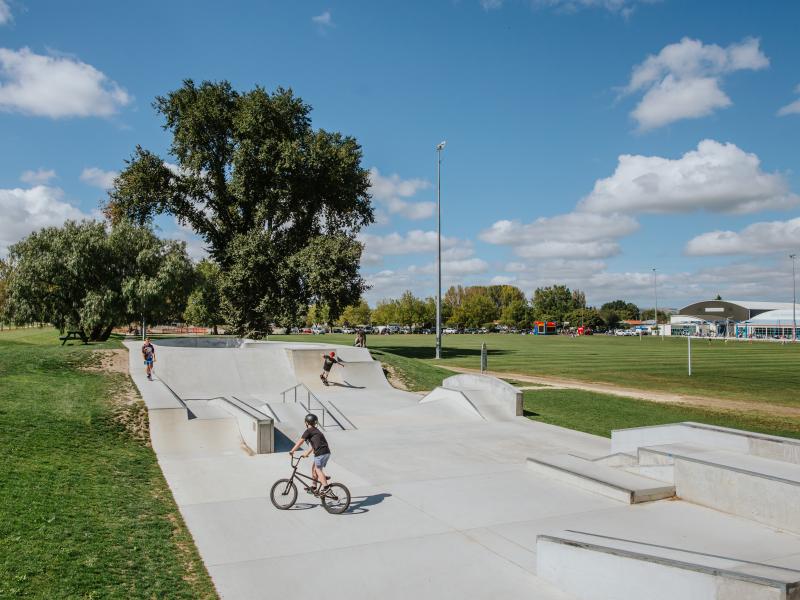 Skate Park at Russell Park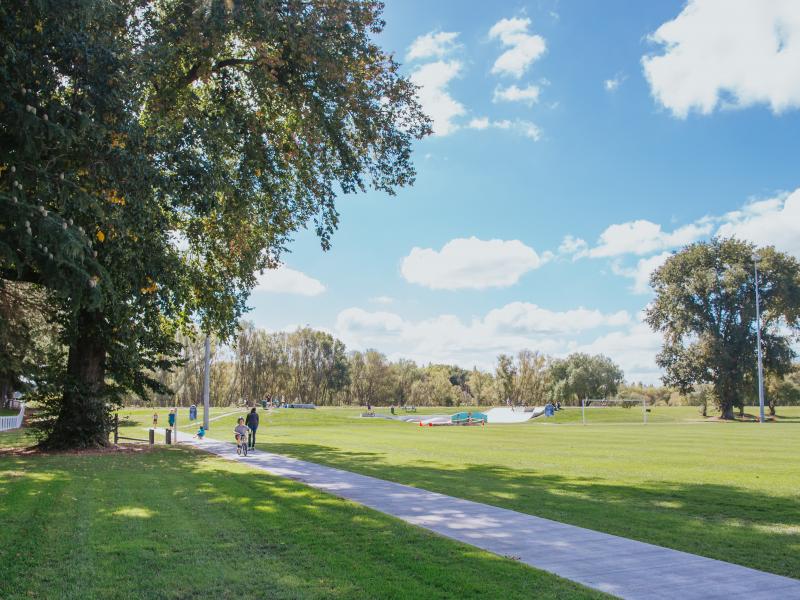 Russell Park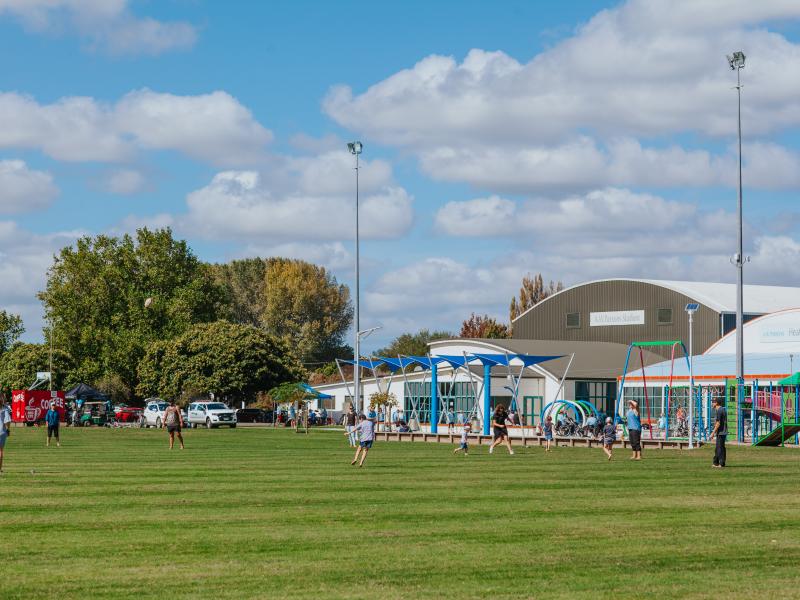 Russell Park