Napier Art Deco Festival
The Napier Art Deco Festival is one of New Zealand's largest and most iconic events. This unique festival is recognised nationally and internationally as a bucket list event, attracting 40,000+ participants from all over New Zealand and around the world.
New Zealand's Art Deco capital, Napier, celebrates its annual festival in February with more than 200 events, including entertainment experiences, outdoor concerts, vintage car parades, fashions shows, dining experiences, great Gatsby picnics and so much more.
The whole region steps back in time to experience what life was like between 1920 and 1940 as part of the Napier Art Deco Festival. The tens of thousands of people revelling in the 1930s atmosphere gives the sensation that you have travelled back in time to an era of glitz and glamour!
The 2024 festival runs 15-18 February.
For event information and tickets, check out Art Deco Festival.
Take a look...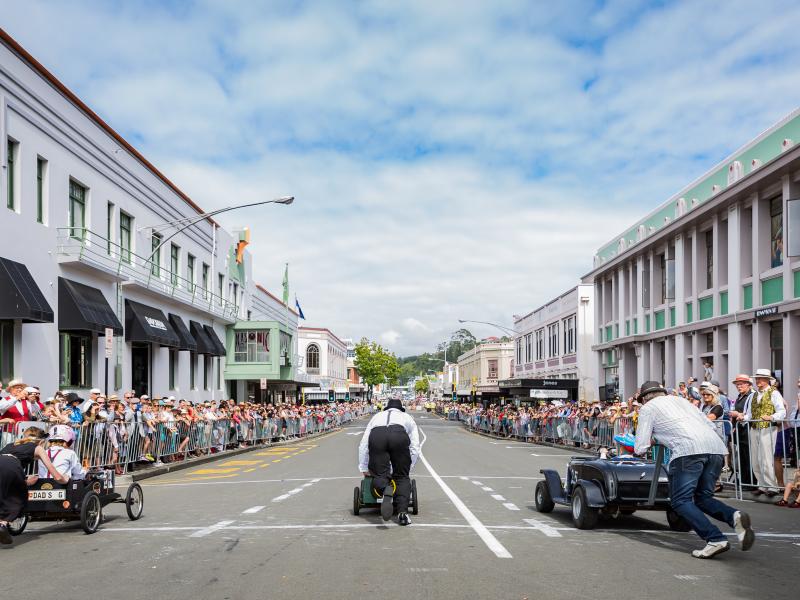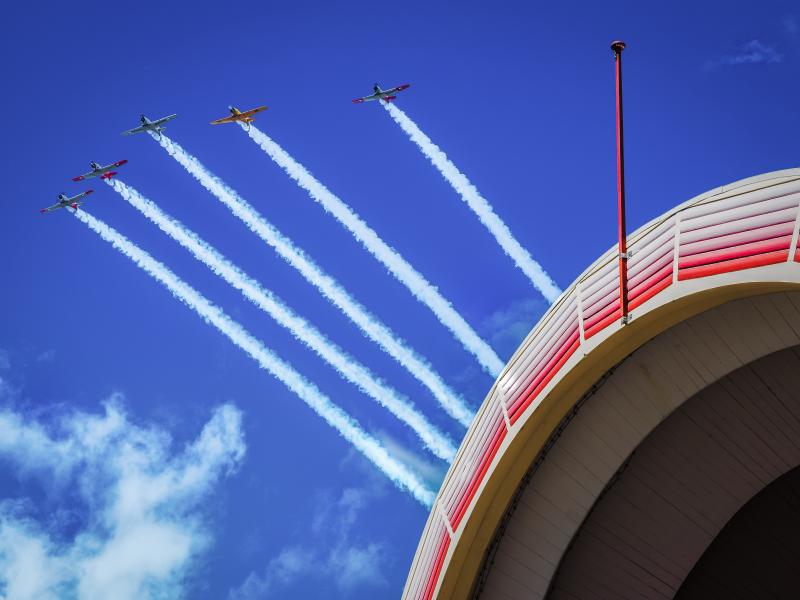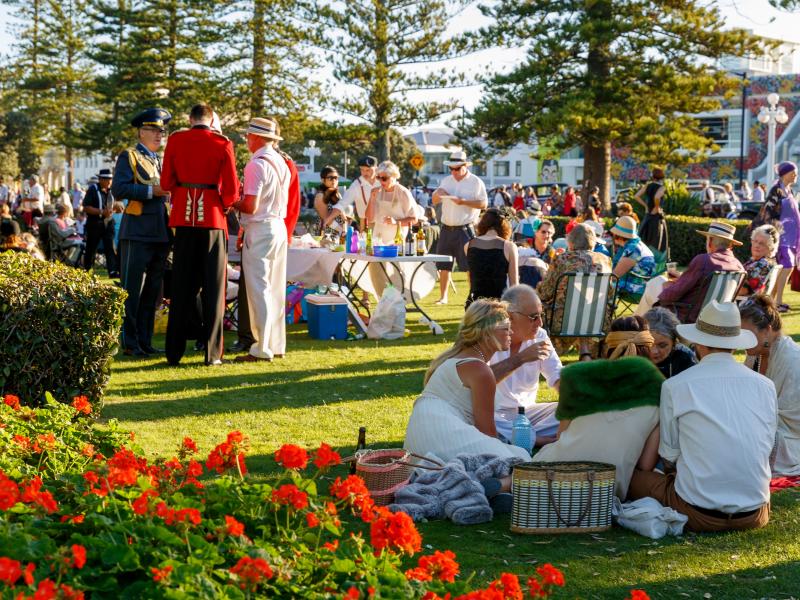 Gatsby Picnic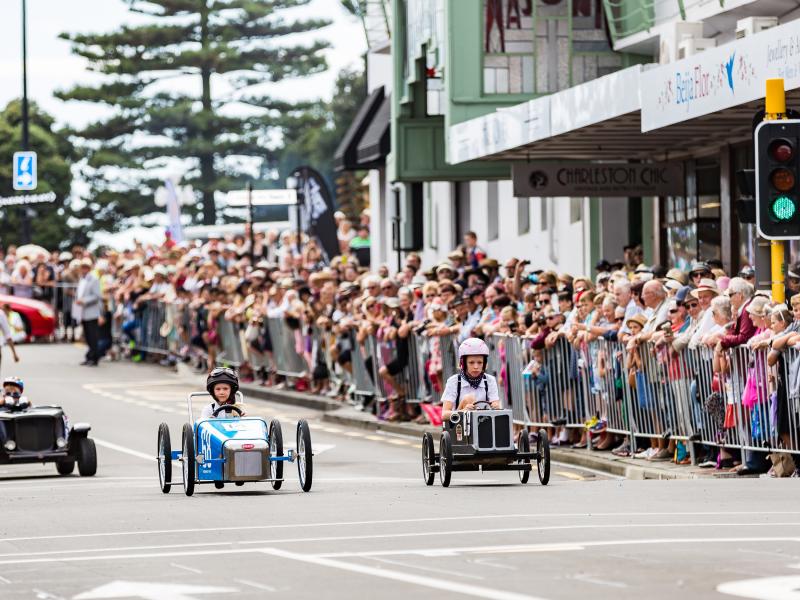 Soap Box Derby
Future Event Dates
Napier Art Deco Festival
13 - 16 February 2025
19 - 22 February 2026
18 - 21 February 2027
Winter Deco Weekend
19 - 21 July 2024
18 - 20 July 2025
17 - 19 July 2026
16 - 18 July 2027