Walk of Wonders
Black Barn Rd, Havelock North
We invite you to step into the night and join us on our Walk of Wonders.

An immersive light art, fire and audio experience for all ages. Walk of Wonders will be held at Black Barn Vineyards on nine nights, August 5-15th. Guests will be immersed in a dynamic visual experience coupled by a wondrous musical score and some of Hawkes Bay's best local food and beverage vendors serving treats for purchase.

WHAT'S NEW IN 2021?
Walk of Wonders 2021 is an ambitious step into the world of the walk through experience. This year wanderers will follow an 11 year old girl on her adventure into a parallel time and dimension. This narrative will come to life through animation, augmented reality, graphic illustration, projection mapping, roaming performance art, kinetic sculpture, fire and a musical composition, developed specifically by EIT Music School founder, Tom Pierard. We will also be displaying large scale contemporary artworks by renowned national and local artists in a gallery space named "A Baptism of Pink" and bringing some big old favourites back out in fun and fresh new ways.

WALK OF WONDERS LIVE
Saturday, 14th August
This sound element culminates with Walk of Wonders LIVE. On that night the musical score is brought to life with live, pop-up musical performances by local musicians and the composer himself as well as a DJ set by festival circuit favourite Dastardly Bounder in 'A Baptism of Pink' contemporary gallery.
Take a look around...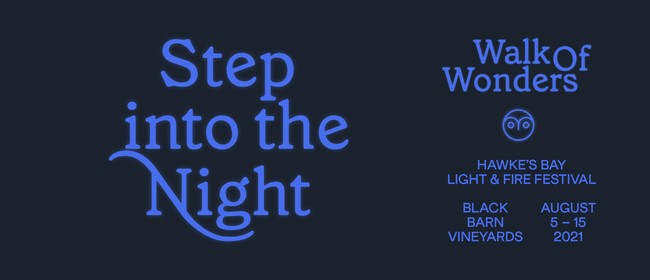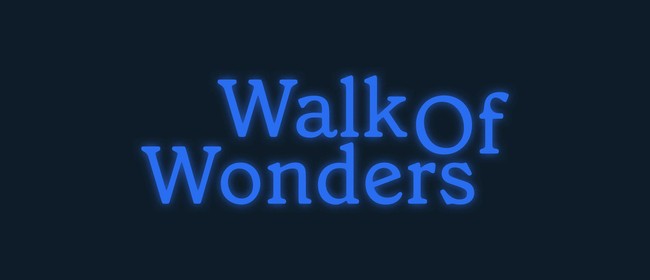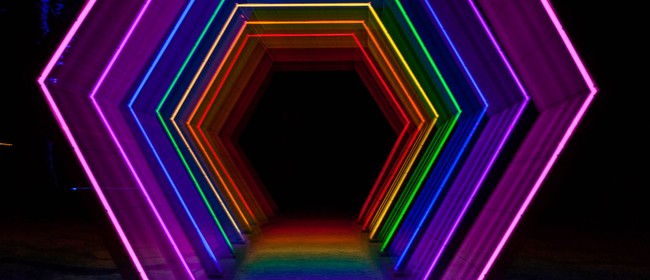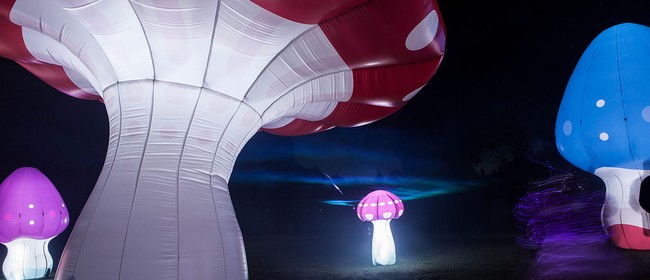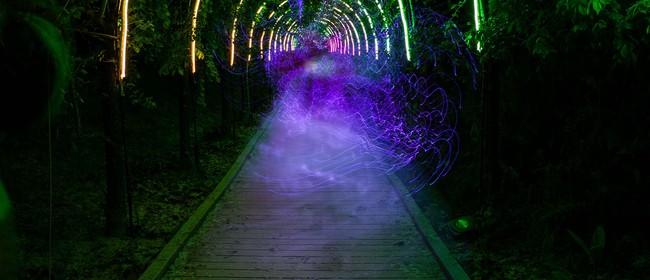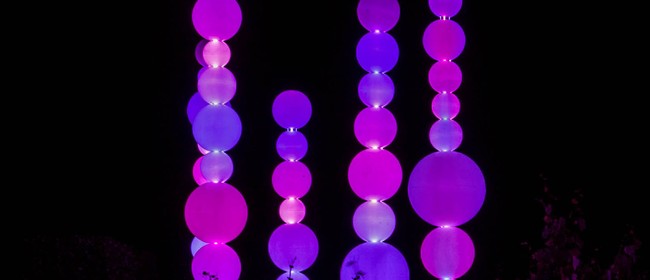 When
Thu 5th Aug 2021, 5:00pm
Fri 6th Aug 2021, 5:00pm
Sat 7th Aug 2021, 5:00pm
Sun 8th Aug 2021, 5:00pm
Tue 10th Aug 2021, 5:00pm
Wed 11th Aug 2021, 5:00pm
Thu 12th Aug 2021, 5:00pm
Fri 13th Aug 2021, 5:00pm
Sat 14th Aug 2021, 6:00pm
Sun 15th Aug 2021, 5:00pm
Where
Black Barn Vineyards, Havelock North, Hawke's Bay / Gisborne
Black Barn Rd, Havelock North
Buy Tickets