Heletranz Helicopters
Heletranz, New Zealand's best-known helicopter company, offers a great range of all-inclusive packages to suit your taste from wine tasting and winery tours to heli-dining, heli-adventures, picnics and scenic flights, giving you the inspiration to explore the beautiful Hawkes Bay region.
Giants Flight - On this scenic tour of Havelock north and the eastern beaches we become airborne on our Hawkes Bay helicopter from the front lawn at Craggy Range, we climb out over the Tuki Tuki valley and fly west for the Giant landscape of Ocean beach. Flying overhead the 9km of golden sands you may spot penguin's and seals at the northern tip before we track inland for the wine growing flats of Te Awanga and Havelock North. An orbit around the summit and then the impressive descent on the eastern slopes of the sleeping giant, Te Mata Peak. This is a Hawkes Bay scenic tour not to be missed.
Hawke's Bay Explorer flight - Take in the expansive views of the pacific coastline to the Kaweka ranges on this scenic tour around the highlights of the Hawkes Bay region. We become airborne out of the Tuki Tuki valley climbing over the tiered vineyards and the meandering Tuki Tuki river on our way to the unspoilt golden sands of Ocean Beach. Flying low level down his dramatic landscape, we make our way towards Ranaika (Hawkes Bay's hidden gem). Fly over head the large native bird conservation areas and then take in the grandeur that is the world famous Cape Kidnappers golf course and farm with it's rolling hills and shear cliffs. Tracking coastal we head towards the Art Deco capital of the world, Napier, where you are sure to get some impressive photos of Marine Parade and the CBD. From here we track to the south and take in the extensive horticultural and viticultural growing plains of Hastings and Havelock North. An orbit around the iconic Te Mata peak and descend down on the steep eastern side for one of the most impressive skyline vistas anywhere in New Zealand.
Wine Country by Air - Discover some of New Zealands most prestigious wine producers by helicopter. This exclusive tour begins with a tasting at the famed Craggy Range or Black Barn vineyards cellar door. Your aircraft then arrives to whisk you away to one of New Zealands finest boutique vineyards, De La Terre Winery. Set in the golden hills to the west of the Gimblett gravels, here you will learn the skill and craftsmanship that goes into producing these handcrafted wines, including esteemed Methode. We then continue to Black Barn or Craggy Range to complete the wine tour by air, maybe some pre dinner drinks before a meal at either of these award winning restaurants. Experience the best wine tasting Hawkes Bay has to offer.
Wilderness Picnic - Pick one of our bespoke experiences for the ultimate casual Hawkes bay fly and dine experience set in a stunning and natural landscape only accessible by helicopter. We will set heading for your choice of location, be it a secluded beach, native New Zealand bush or the headwater of one of Hawkes Bay's stunning crystal clear rivers. Here your group will enjoy a gourmet Hawkes Bay inspired picnic loaded with ingredients and produce from many of the artisan bakers and cheese makers from the region and paired with the best wines  the bay has to offer. With no rush and time to sit back and soak it all in this will be a wilderness lunch you will never forget. An all encompassing scenic tour of Hawkes Bay and its surrounds there and back. Swim option available.
Take a look...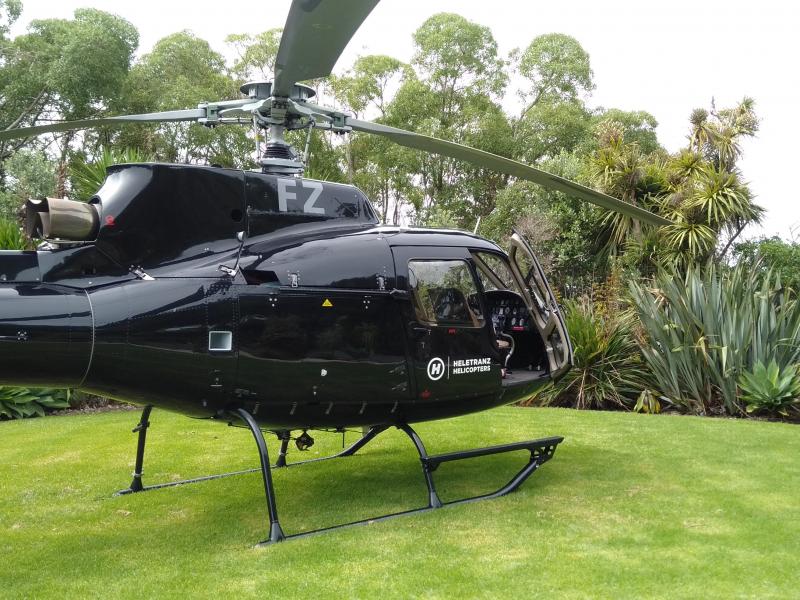 Helitranz 1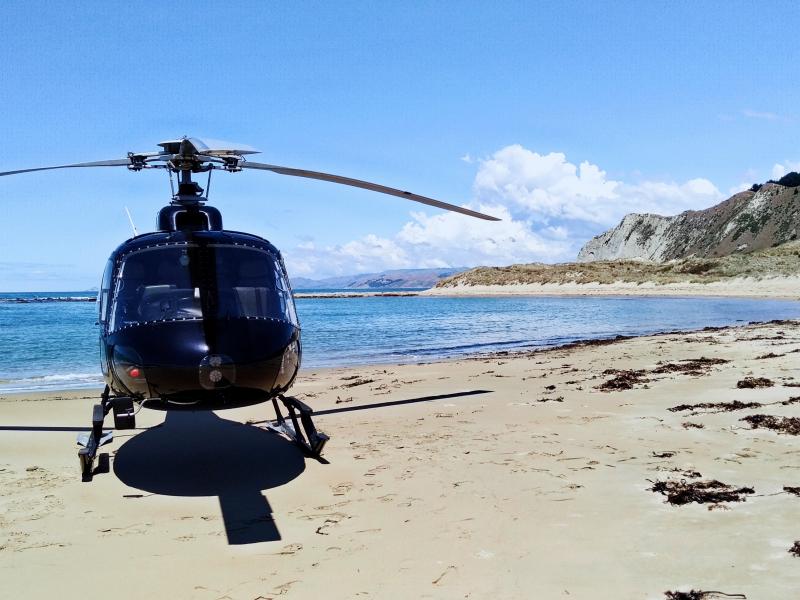 Helitranz 3
Helitranz 5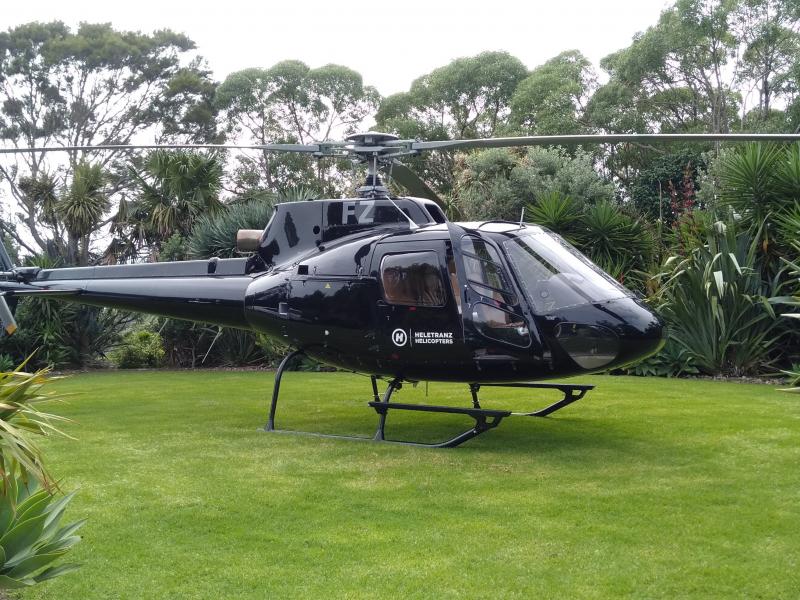 Garden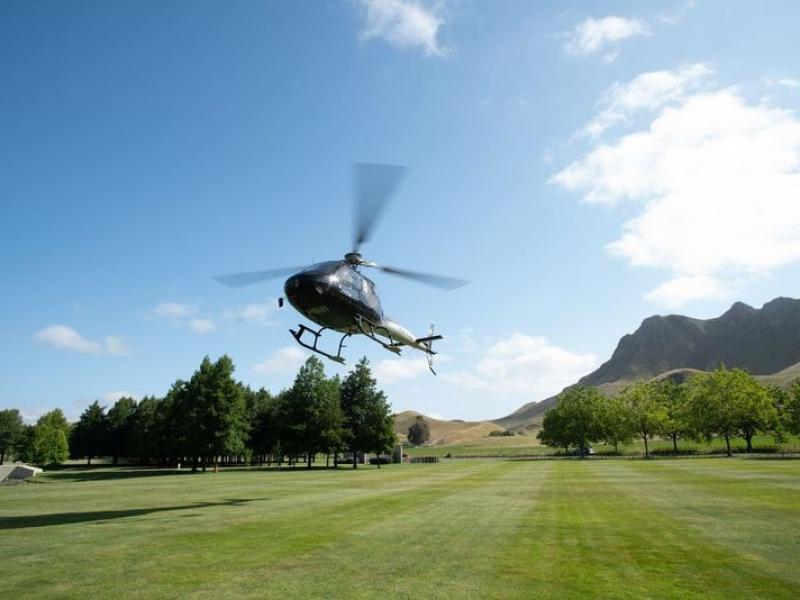 Taking off from Craggy
Tour Information...
Tour Duration
Range Hours
Est. Age Range
All Ages