Te Mata Peak
Te Mata Peak, behind Havelock North, gives 360° views of Hawke's Bay. Visitors can see Napier and Mahia Peninsula to the north and east, hill country to the south and east, and the Ruahine, Kaweka and Maungaharuru ranges beyond the fertile Heretaunga Plains. Mount Ruapehu is often visible in the distance.
Rising 399m above sea level, the peak is steeped in Maori legend. It is said that Maori chief Te Mata fell in love with the daughter of his rival, the Heretaunga chief. To prove his worthiness and win the beautiful Maori maiden's love, Te Mata accepted a series of near-impossible challenges. The handsome chief choked and died attempting his final task, which was to eat his way through this rocky range. Te Mata Peak depicts the outline of his prostrate body and is called the Sleeping Giant by locals. Read more about this legend
Visitors can run, walk or mountain bike through 99 hectares of beautiful parkland on a series of well graded tracks. Be sure to include a stop in the spectacular Redwoods forest - a 223 grove of California redwoods. The longer walking circuits take about two hours but shorter walks, suitable for both leisure and more active walkers, are signposted along the way. For maps and tracks and more info see www.tematapark.co.nz
You can also drive to the top via Te Mata Peak Road, to enjoy spectacular views of Hawke's Bay.  
The peak also provides prime soaring sites for hang gliding and paragliding, mountain biking and road cycling, abseiling, orienteering and Nordic walking. There is unique and unusual flora and fauna and spectacular limestone cliffs.
There are public toilets and picnic facilities available at the main Gates entrance on Te Mata Peak Road. 


Check out more of Hawke's Bay's natural wonders
Locals Tip
If you're keen to walk to the summit of Te Mata Peak, but a little worried about the fitness level required, try the yellow track first. This track eases into the walk with gentle climbs and plenty of places to stop along the way to take in the view and catch your breath.
Make sure you have your sunscreen on, the tracks nearer the top of Te Mata Peak are mostly open with little tree shade.
Take a look...
Te Mata Peak Trail Map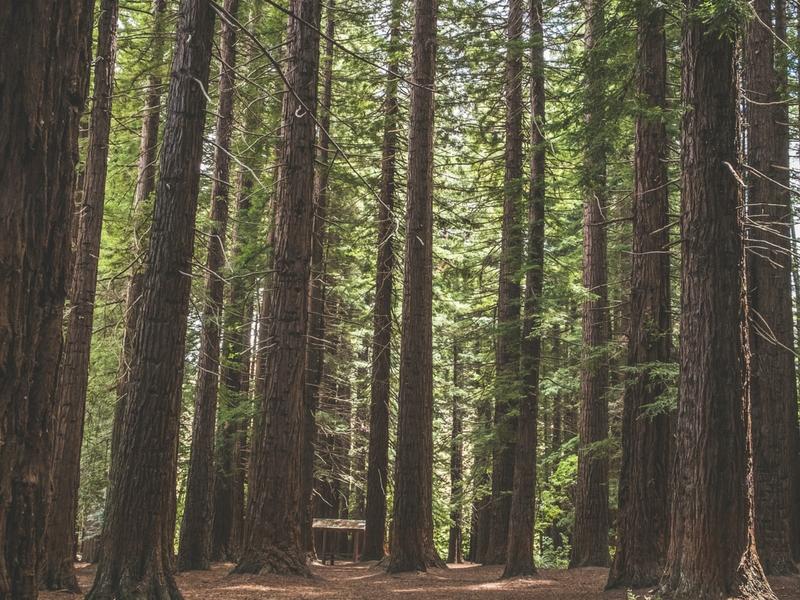 Redwoods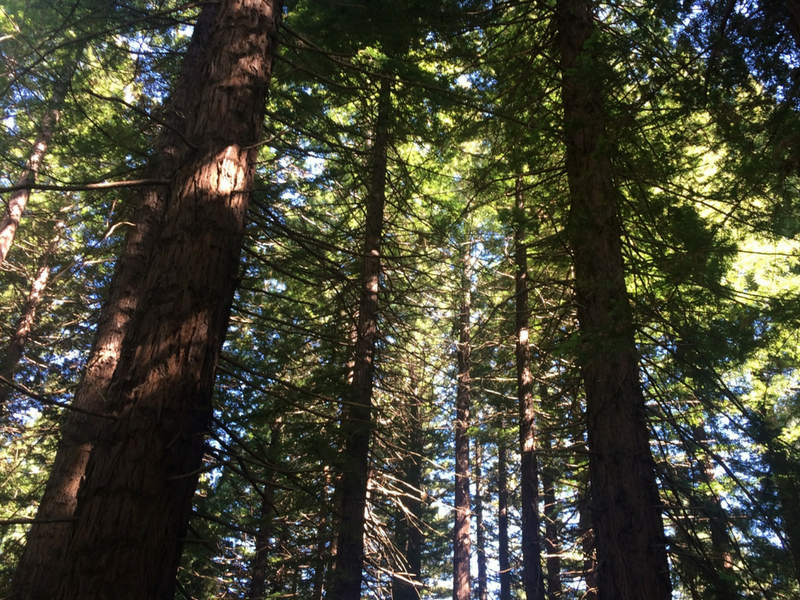 Redwoods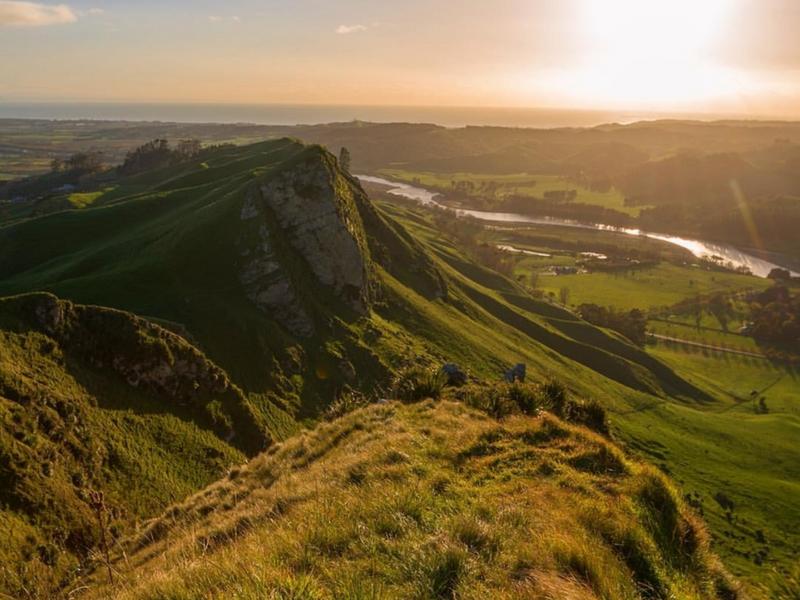 View from Te Mata Peak