Nest Fest
Saturday 11 January
Nest Fest is an independent music festival, staged in the stunning surrounds of Black Barn Vineyard's natural amphitheatre. The vibes are good and the music's better. A large serving of exciting local bands and artists with a sprinkling of international flavour too.
Nest Fest is back again for a second year, continuing the story of a community of artists who are reshaping Aotearoa's musical landscape.
But it's not just familiar names from top of the pops. Sticking to our roots of showcasing new sounds, we're including several international acts who have never played in New Zealand before. The result is a spicy concoction of one-off live performances on the Nest Fest stage – a unique day of music you won't find anywhere else this NZ summer.
Nest Fest is a sustainable festival with ONLY cans and compostable materials on site. Please remember to bring your refillable water bottle and take it home with you! There will be refill stations across the venue.
Buses will be running to and from the festival. Check website for details.
Take a look...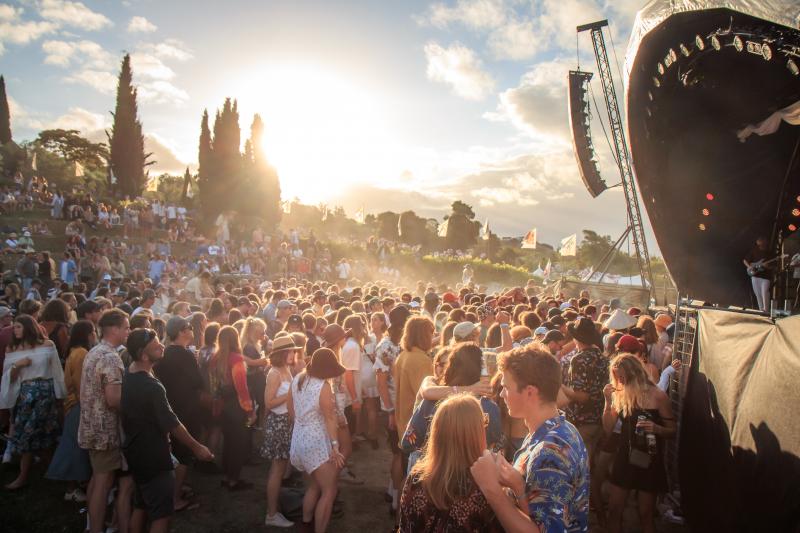 Here is your Nest Fest 2020 line up.
The Murlocs (AUS)
Gabriella Cohen (AUS)
Sam Wave (NZ)
Los Telepáticos (Spain)
Mild Orange (NZ)
Marlin's Dreaming (NZ)
Being. (NZ)
Wax Mustang (NZ)
Nicholas Franchise (NZ)
Joe Ghatt (NZ)
Sophie Ozard (AUS)
Earth Tongue (NZ)
Daily J (NZ)
Lord Echo (DJ SET)
'121 Presents' (NZ)
Flamingo Pier (NZ)
All performing in the beautiful Black Barn Amphitheatre, with the exception of 121 and Flamingo Pier who are doing a dance-music takeover of our Market Stage, supported by Nest Fest legends Waves Vintage and Holiday Records.